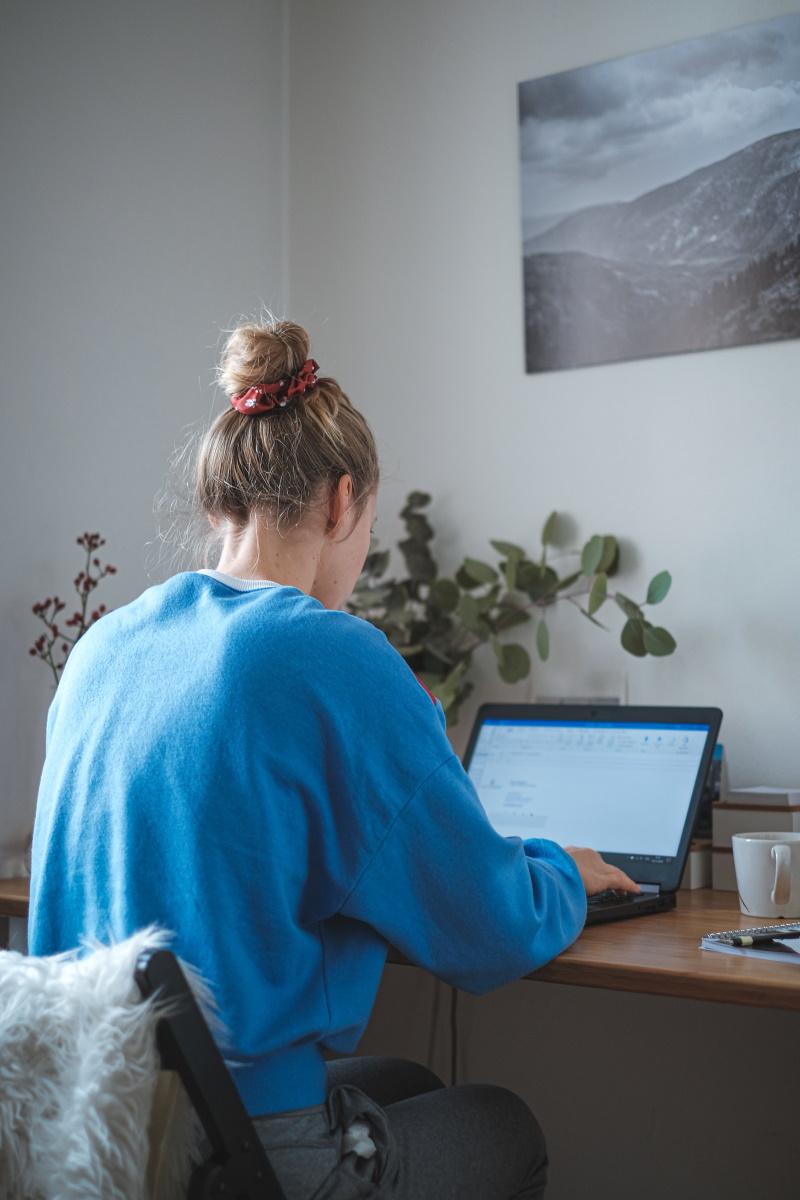 Fran Ruzick Debate Travel Fund
Established in the summer of 2008, the Fran Ruzick Debate Travel Fund is dedicated to supporting travel expenses incurred by the T.F. Riggs Debate team. Frances Ruzick (fondly called "Mrs. Ru" by her students) coached debate at Riggs High School from 1958 through the 1960s. The travel fund concept in her honor is based on the Volkswagon Bus initiative. Prior to 1960, parents drove debaters to tournaments. During the 1958 – 1959 school year, they logged 2,966 miles. Fran was approached with the idea of collecting green stamps to purchase a VW bus for the debate program. With tremendous community support and over 10,000 books of stamps, the 1959 – 1960 debaters traveled to tournaments around the state in a 9-passenger VW bus. Mrs. Ru coaxed the "Gutless Wonder" bus to 40 mph going up the hills.
The impact Fran Ruzick had on the debate program and her students has changed hundreds of lives. This fund not only helps the current debate team at Riggs, but also helps the legacy of Fran Ruzick live on for many years to come.
Peter Norbeck Wegner Scholarship
Peter Norbeck Wegner was born in Rapid City, SD on August 20, 1927. He grew up in Pierre, graduating in 1946. He was a devoted reader, an avid debater, loved to speak publicly—traits that he carried with him for the rest of his life.
After serving in the U.S. Army and attending the University of South Dakota, Peter returned to Pierre to work full time with his family members at Wegner Auto Company, founded by his grandfather, Henry J. Wegner, back in 1907. During those years, he became a devoted member of the Pierre Toastmasters Club, continuing his interests in public speaking.
Peter then matriculated at the University of Northern Arizona, graduating when he was about 40 with a Bachelor of Arts in Journalism. Peter unfortunately experienced the gradual onset of difficulty in walking which became increasingly severe, necessitating the use of canes and then of a wheelchair. By the time he finished college, gradually increasing neurological problems that compromised his mobility, restricted Peter from pursuing a career in journalism and he retired to Tucson, AZ. Progressive neurological problems led to Peter moving to a nursing home in Sioux Falls, where he died in December 1999.
Almost to the end, Peter retained a strong interest in reading and speaking. He continued membership in Toastmasters, even winning several small awards during his later years. He never forgot his interest in high school debating, so his family and friends started the Peter Norbeck Wegner Fund with the Pierre Educational Foundation to sustain his name and interest.
Former students, friends, past debaters and those wishing to support debate at T.F. Riggs High School may send a tax-deductible donation to the Peter Norbeck Wegner Debate Fund, Pierre Educational Foundation, PO Box 94, Pierre, SD 57501.
Those wishing to support any of the PEF scholarship funds may send their tax-deductable donation to:
Pierre Educational Foundation, 
PO Box 94 Pierre, SD 57501
Please specify your fund designation on your check. For information about establishing a scholarship with the Pierre Educational Foundation, contact Director Jennifer Stalley at jennifer@pefgovs.com or (605) 224-9016